Hess Motorsports is a aftermarket parts company for the ATV and SxS / UTV industry that produces some of the most unique parts. All of their parts are tested and race proven before they hit the market. 
OBJECTIVE: OVERCOME AD DISBELIEF
Not entirely sold on Facebook ads, we talked the owner of Hess Motorsports into running a Black Friday ad with VERY minimal budget– we're talking less than $100 in ad spend.
The results were mind-blowing! 
THE RESULT: 203x RETURN ON AD SPEND
Needless to say, Shawn was very happy with the results! Who wouldn't be? For reference, that would be like putting in $1 into an ATM and it spitting back out $203!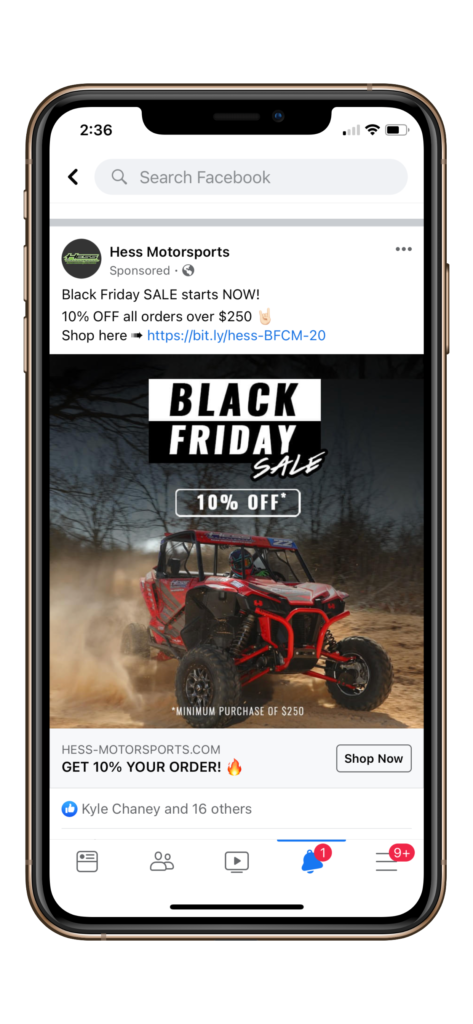 "I couldn't believe what LEA Development did with such a small ads budget. They truely know how to make the most out of your investment. I'm now 💯 sold on their services!"
BELOW ARE THE RESULTS OF THE CAMPAIGN